*It was so so hot in NY today (40 degrees?) that the only thing I could do was shopping&eating (first time I love so much the air conditionned!)!
So I took the F train from Brooklyn to Soho this morning and 10 minutes later (crazy!) I was on Broadway : shopping paradise? I won't say so...
First I had a very good breakfast at Hampton Chutney&co. I really recommend you this cheap indian organic restaurant (I had a lunch there last january, the vegetable biryani was perfect)! After two cookies just out of the oven (peanut butter and white chocolate/macadamia) and the cardamon coffee (that reminded me so much my travel to India) I was ready to go shopping! First stop : Topshop. Stayed there five minutes to look for a bag and gave up! From my opiniun everything there is too expensive for synthetic/bad quality...
Then I walk to Bloogmindale and fall in love with those so cute gloves from UGG :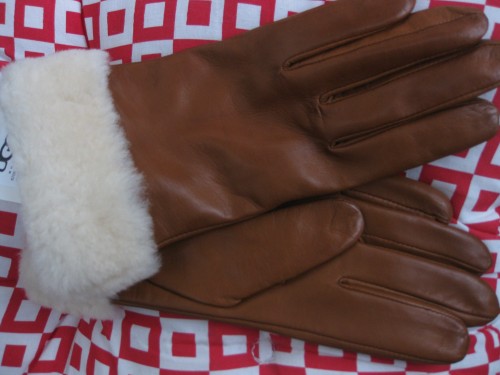 (in real the gloves are camel, with cachemire inside, and the fur is not that white, looking foward wearing them with my Ugg boots!)
I even had a 10% discount on them!
After that I had some beauty shopping at Dermalogica Soho (I will set up very soon a game to win some of my favorite Dermalogica products, stay tuned girls!) and tried to find this cachemire dress and a scarf at Uniqlo. So disapointed I was when I was told they haven't received them yet!
So I walked and had a stop at Anthropologie, West Broadway. There I tried a few dresses (on sale) on but all of them were too big for me. (tonight I am trying to find the cute silk light pink on Ebay in size 8 since it is sold out everywhere...).
So hungry I was after that I decided to stop for a very late lunch at Kittichai (I stayed at the 60 Thompson Hotel in 2007>my first trip here, the Thai restaurant is the best ever tried!) but it wasn't possible to eat except tapas so I remembered this very good&cheap organic restaurant (Quantum Leap) I also tried in september 2007. I really enjoyed the veggie burritos!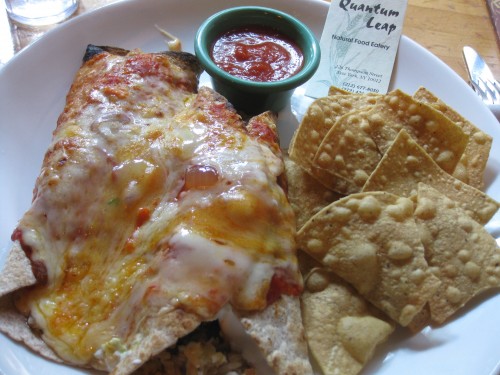 Impossible to be in Greenwich Village without stopping :
@ at Marc Jacobs. Guess what I bought there? The new Biscotti fragrance (less expensive here, and I wanted to remind me I bought it in NYC when back to Paris)! Do you like this biscuit fragrance too?

@ at Fresh where I only bought the Lemon Sugar Body Lotion @)
I finally walked a few minutes in Meatpacking directly to the Hudson River Park through the beautifull Palazzo Chupi. Amazing to admire the sunset from there!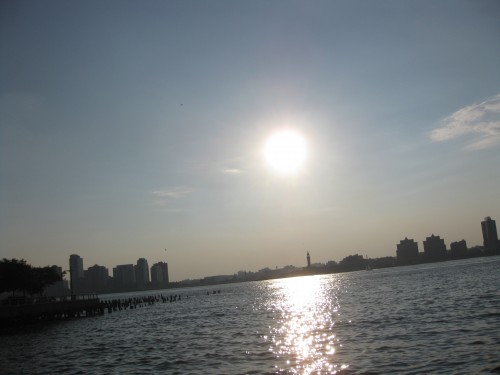 Encore une superbe journée à Manhattan...que j'ai passée à shoppinger (et à manger) dans les magasins climatisés de Soho tellement il fait chaud ici (au moins 40 degrés ressentis)! Dans l'ordre : petit déj chez Hampton Chutney&co, Topshop (rien acheté, je trouve que tout est trop cher pour du synthétique/mauvaise qualité)...une razzia chez Dermalogica (à ce sujet restez connectées les filles car un joli concours s'annonce sous peu)...un joli craquage de gants UGG chez Bloogmindale (par presque 40 degrés faut le faire, hum!)...puis du divin parfum Biscotti chez Marc Jacobs... etc etc...à demain pour de nouvelles aventures from NYC!
xoxo